The Best Insect bite Relief and Treatment for instant soothing o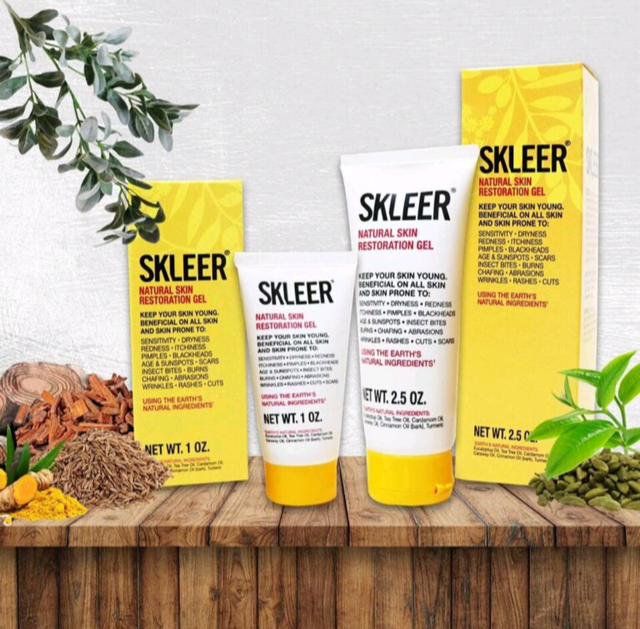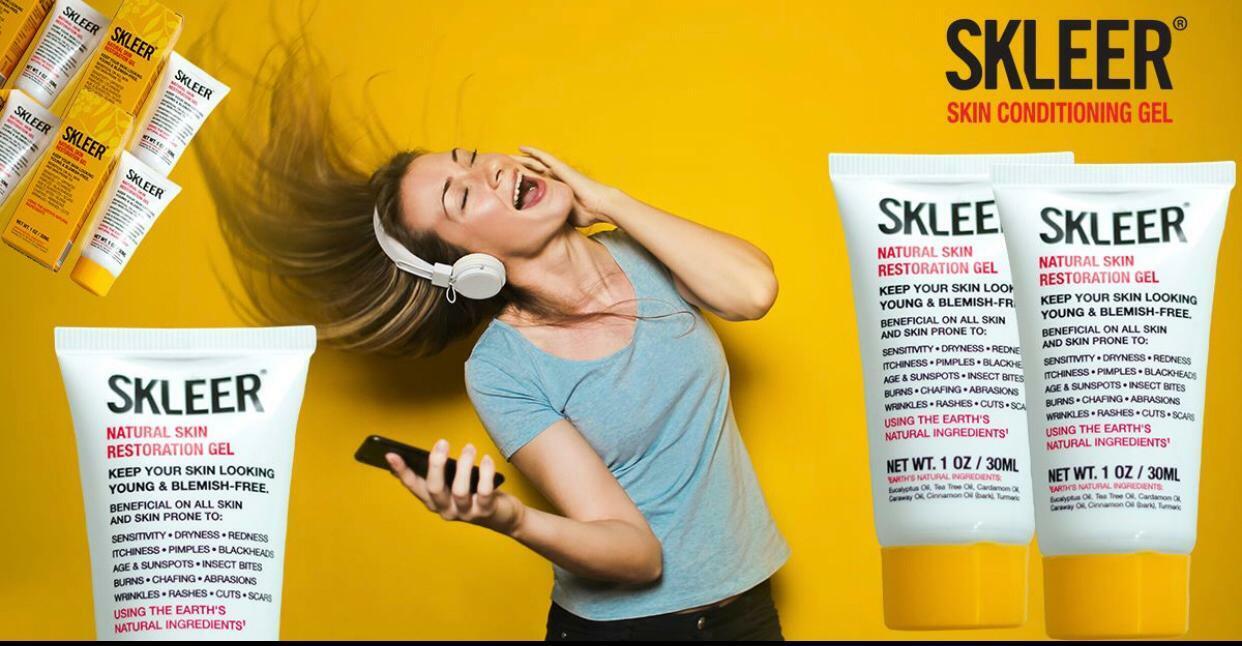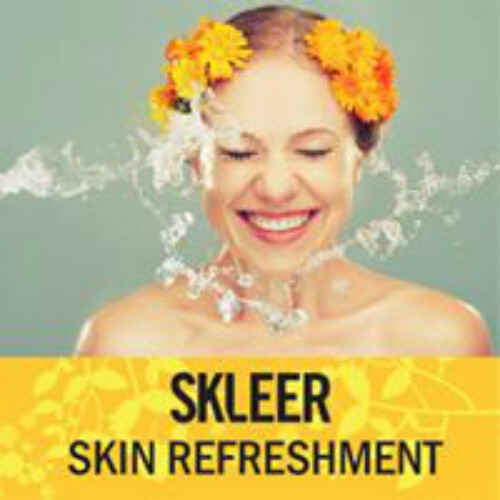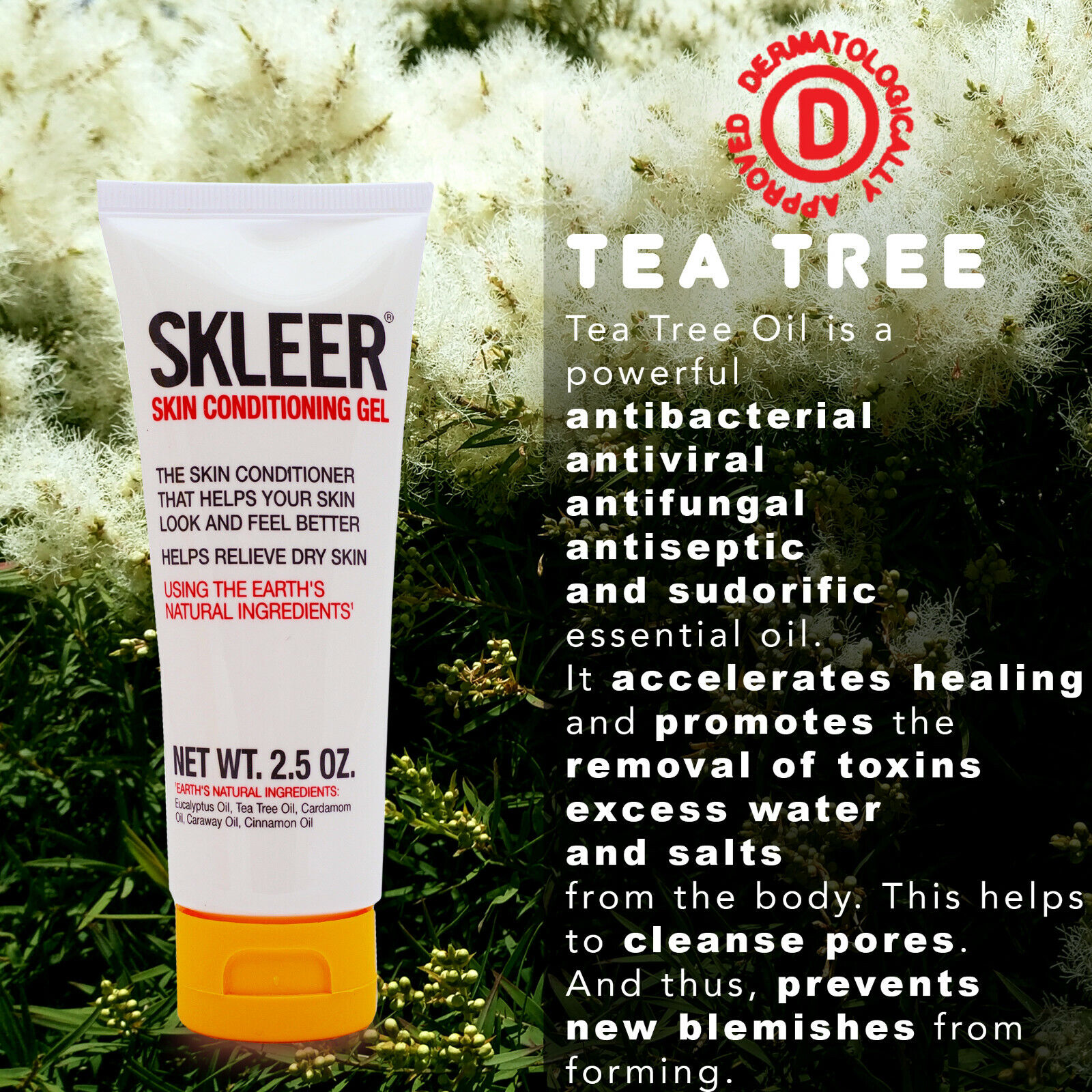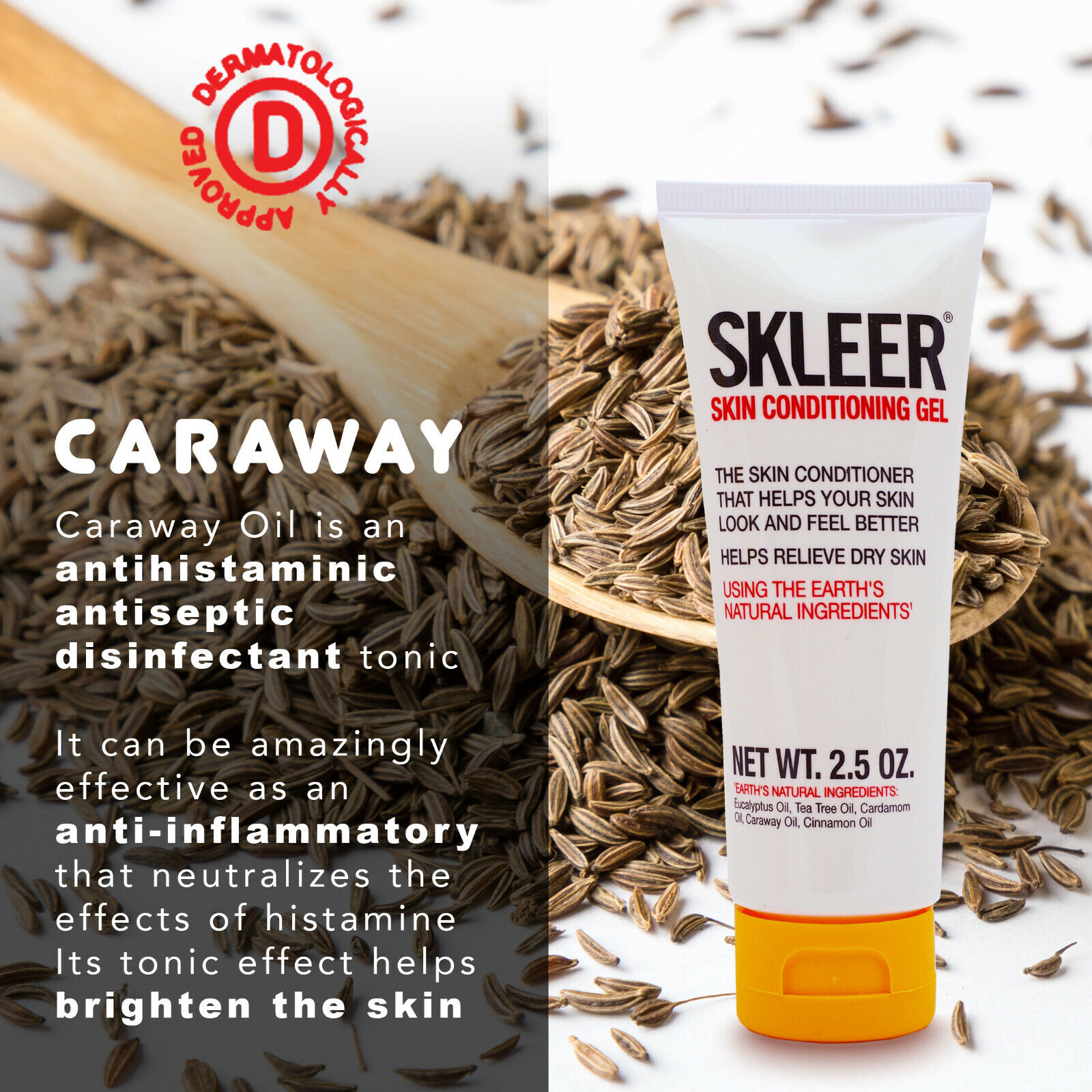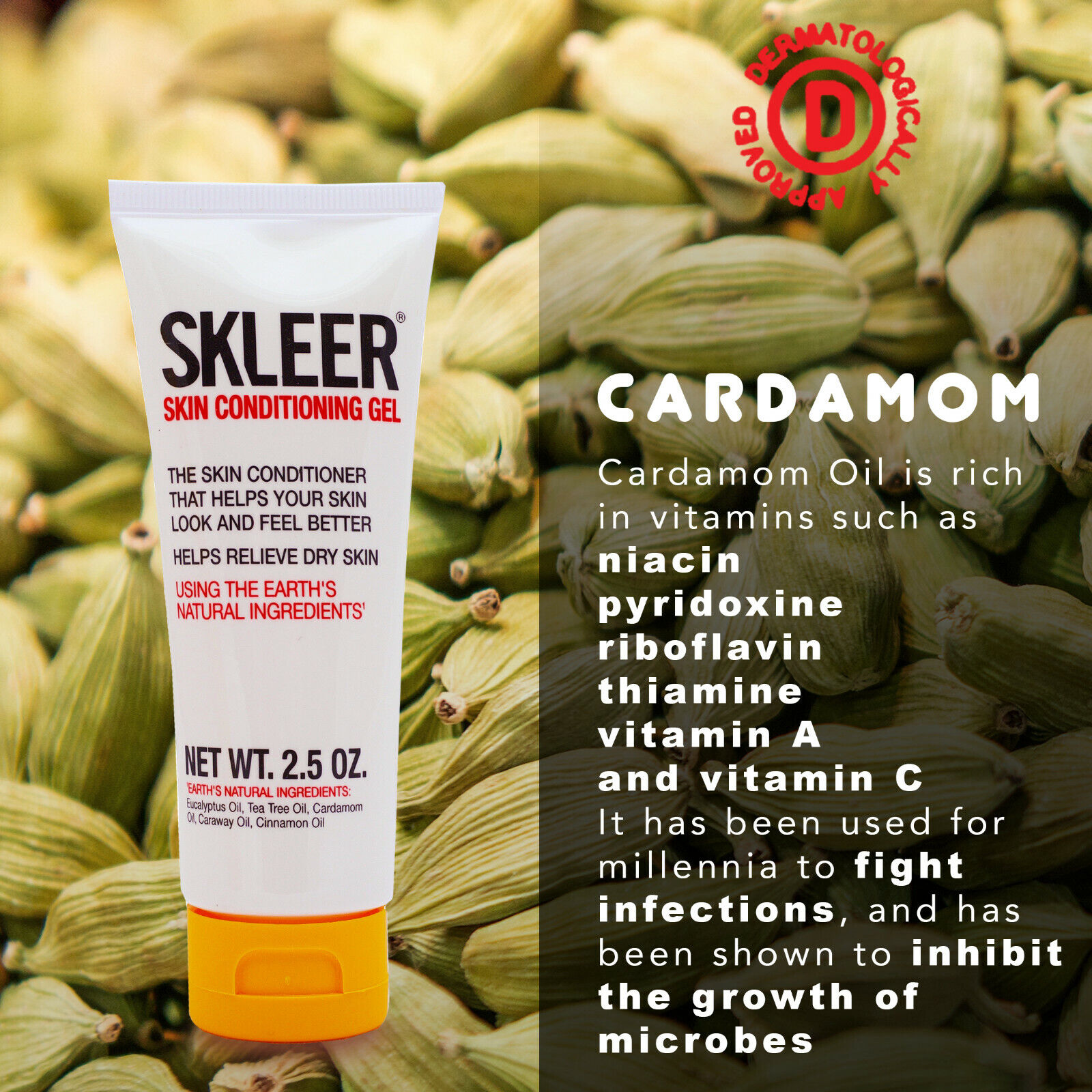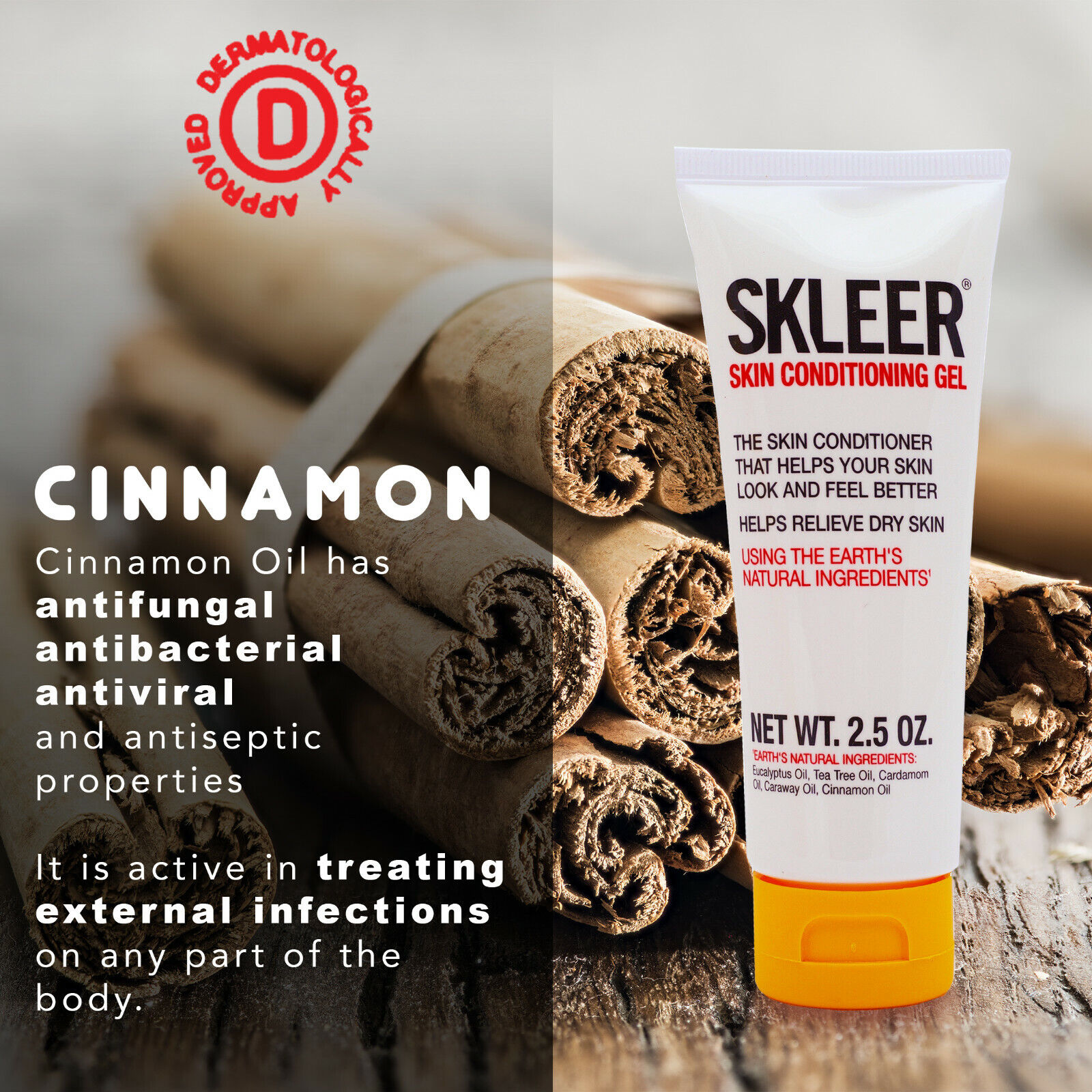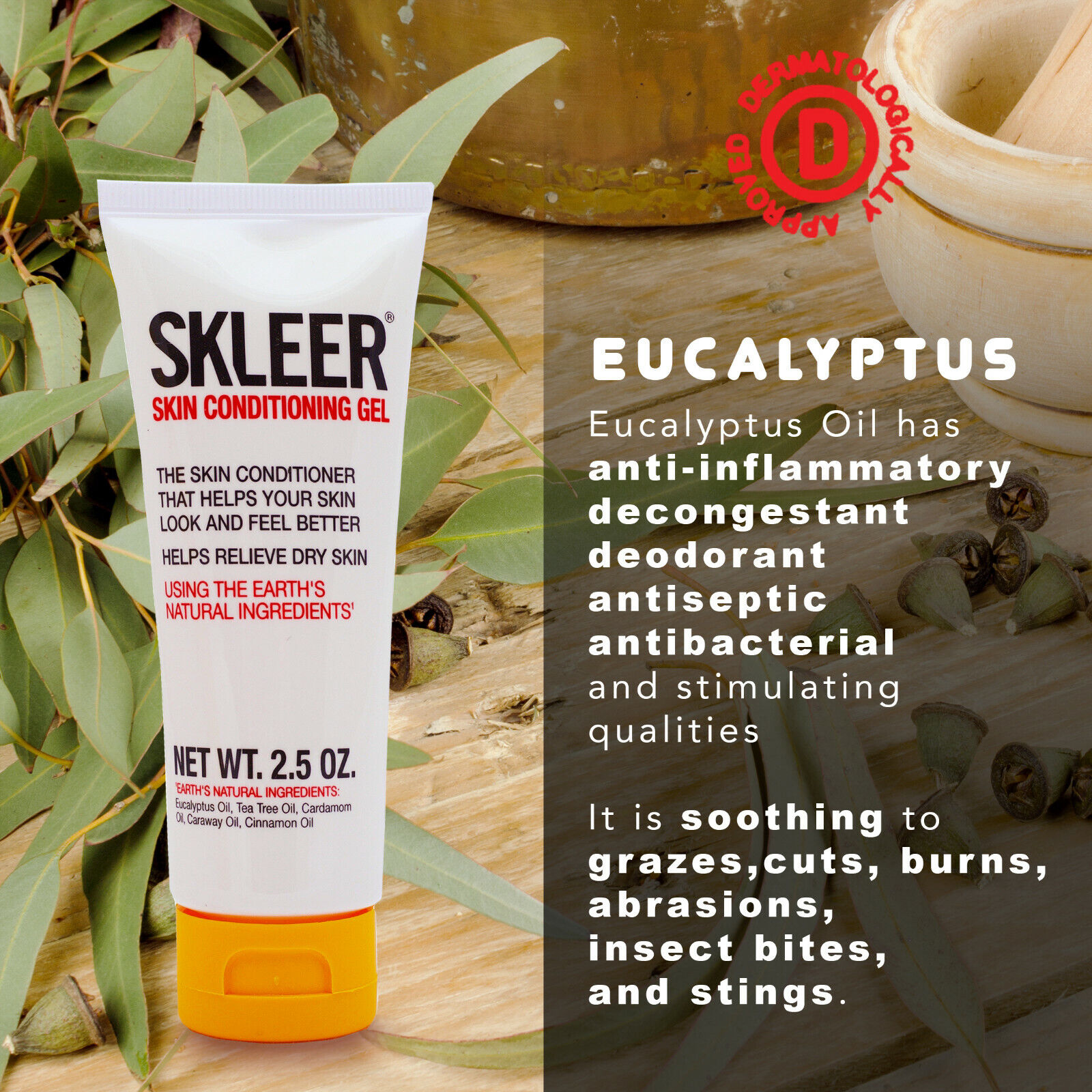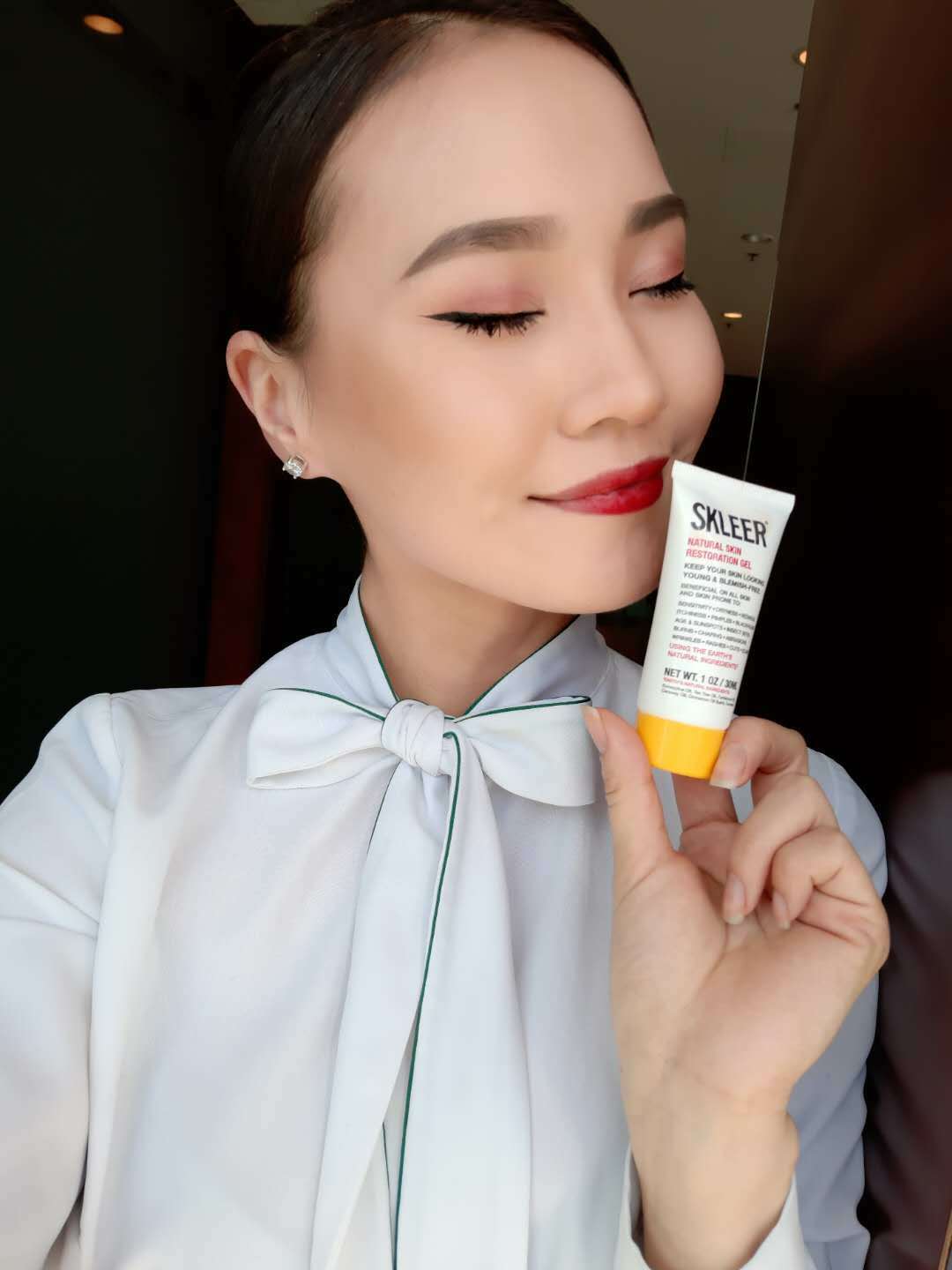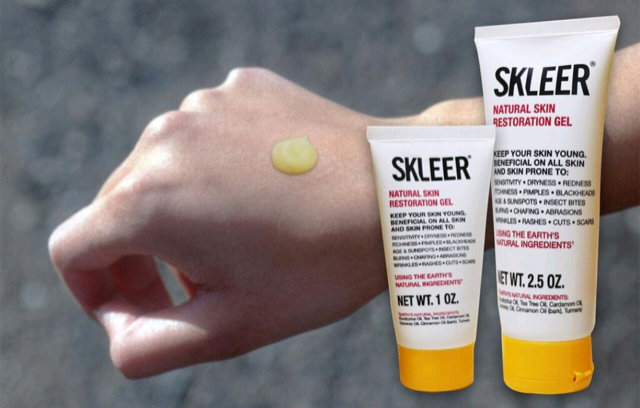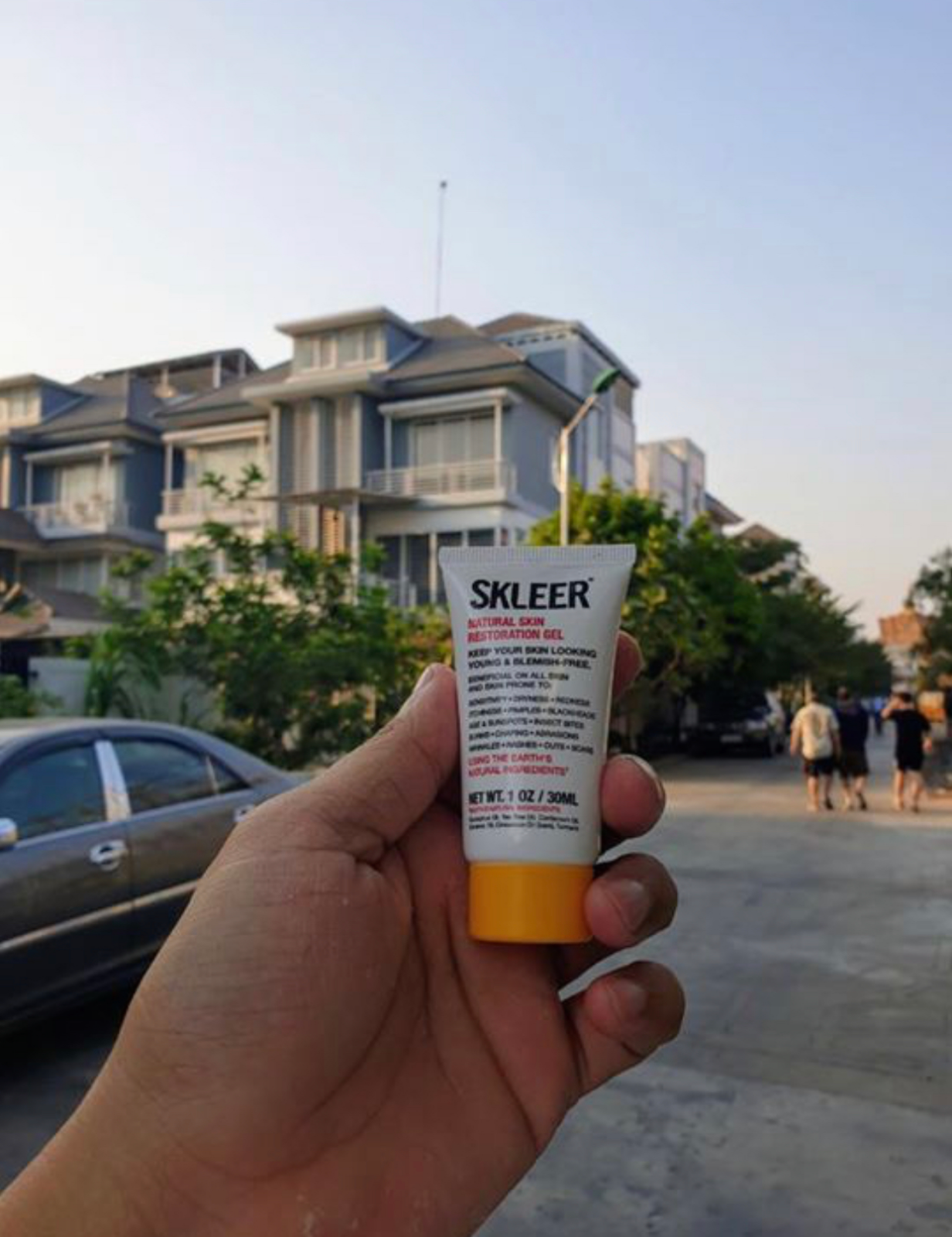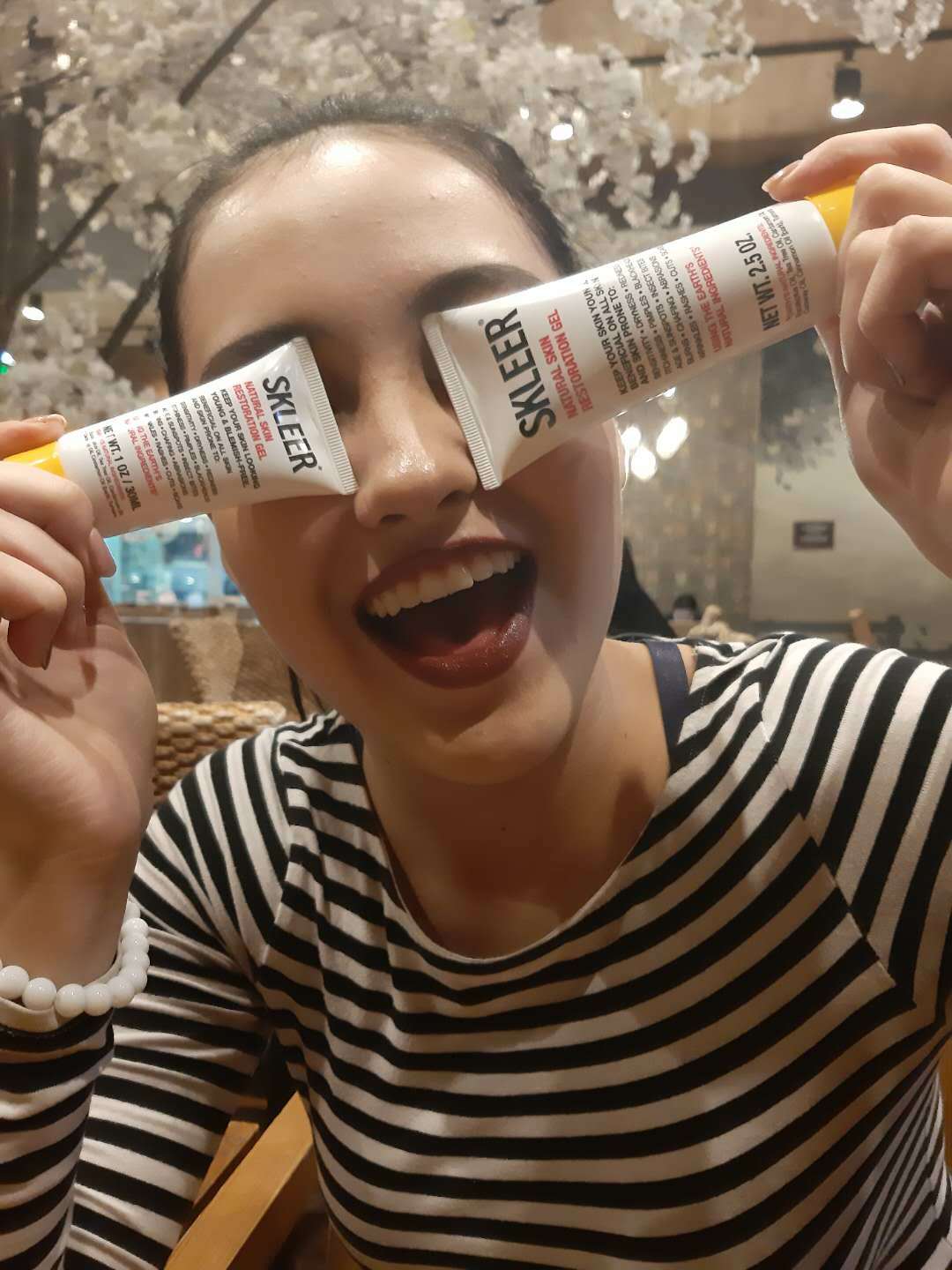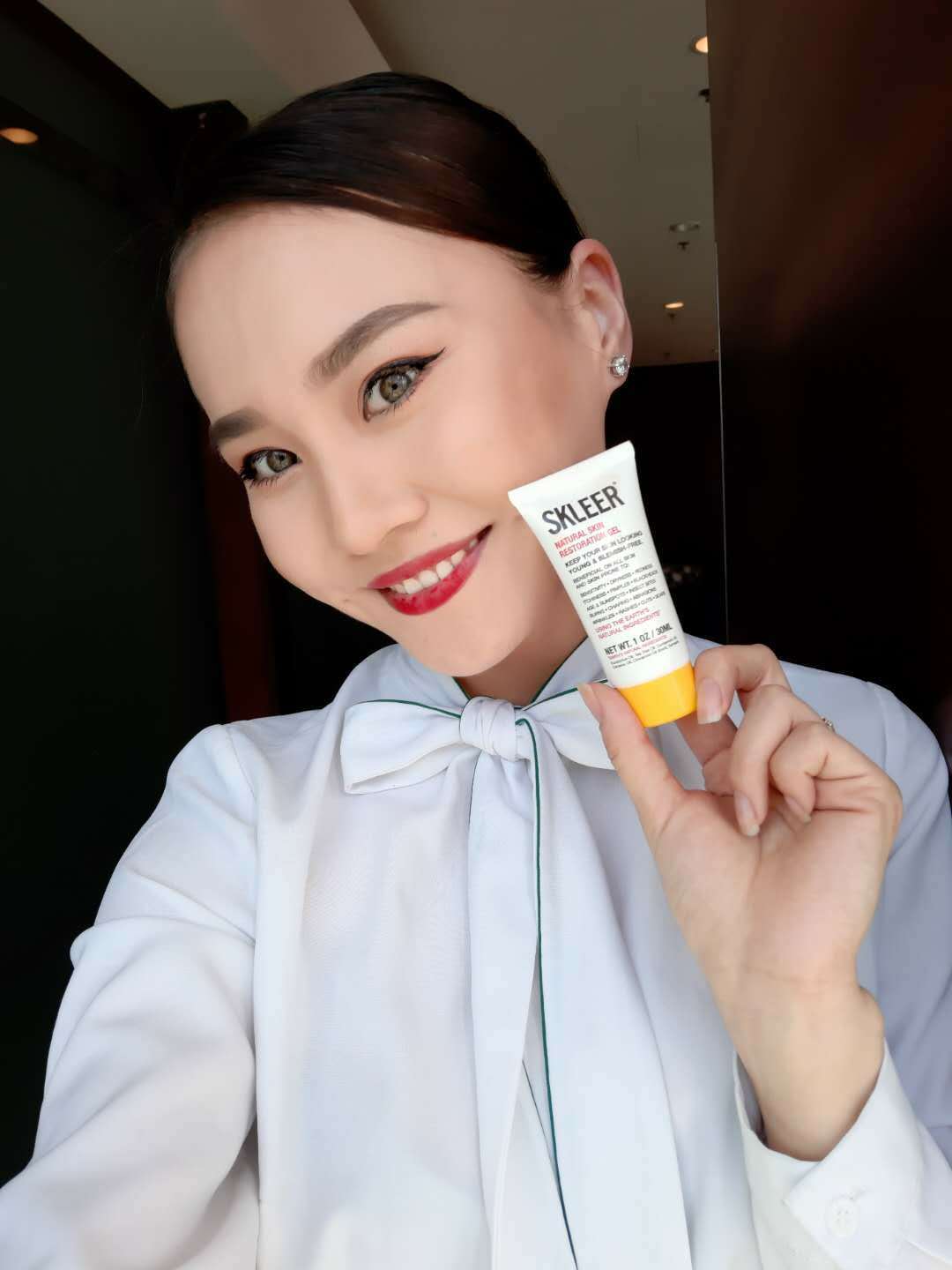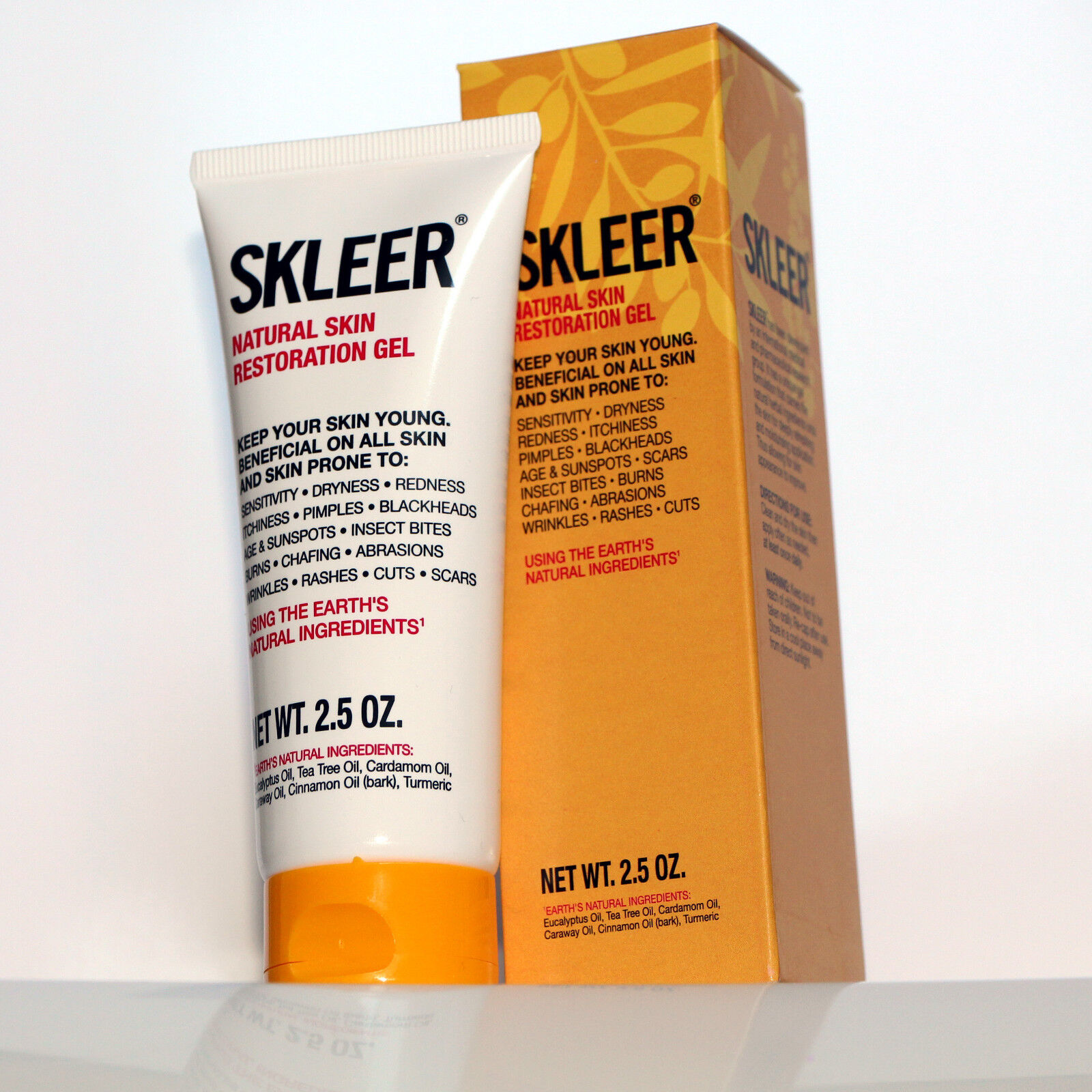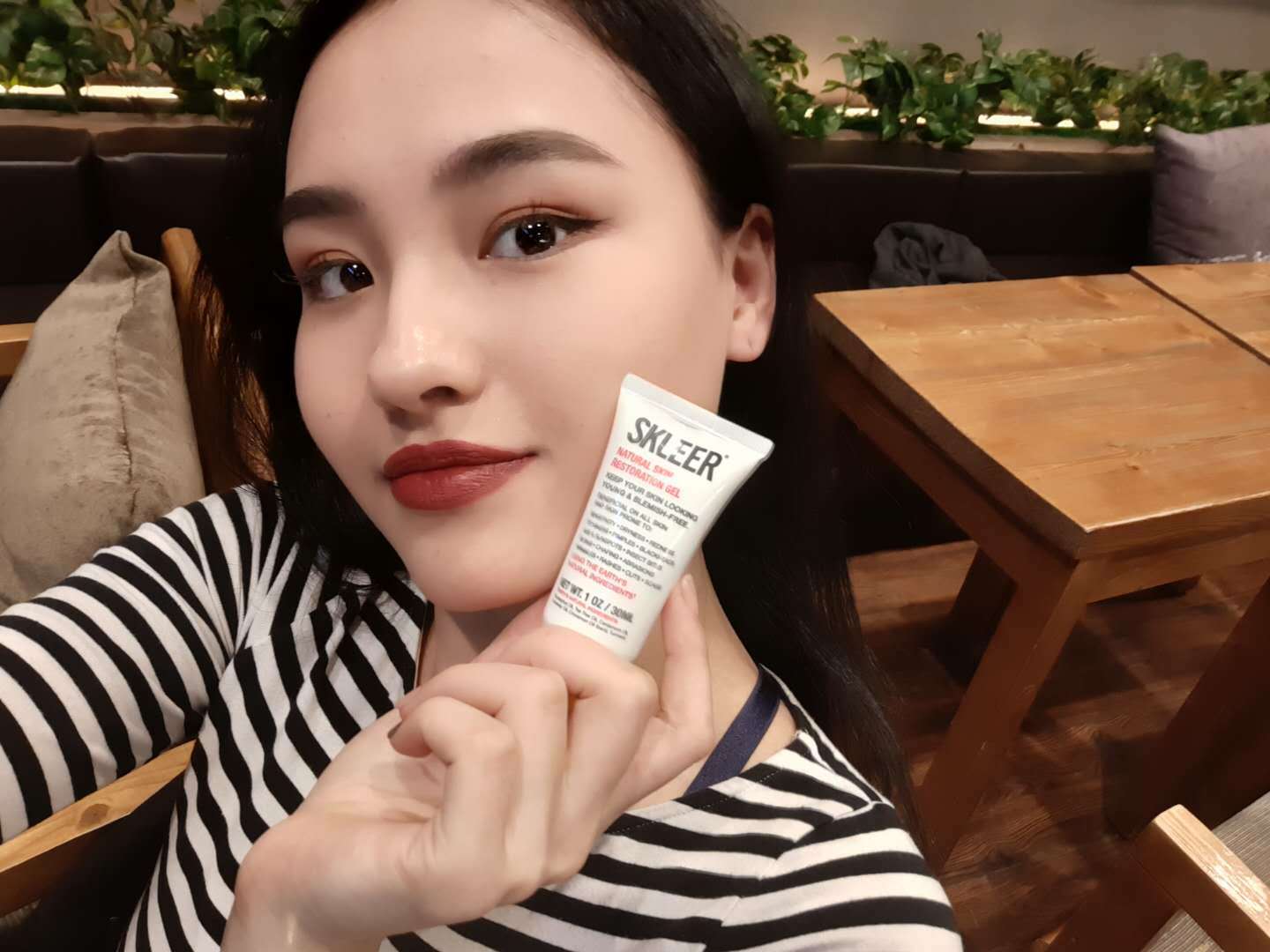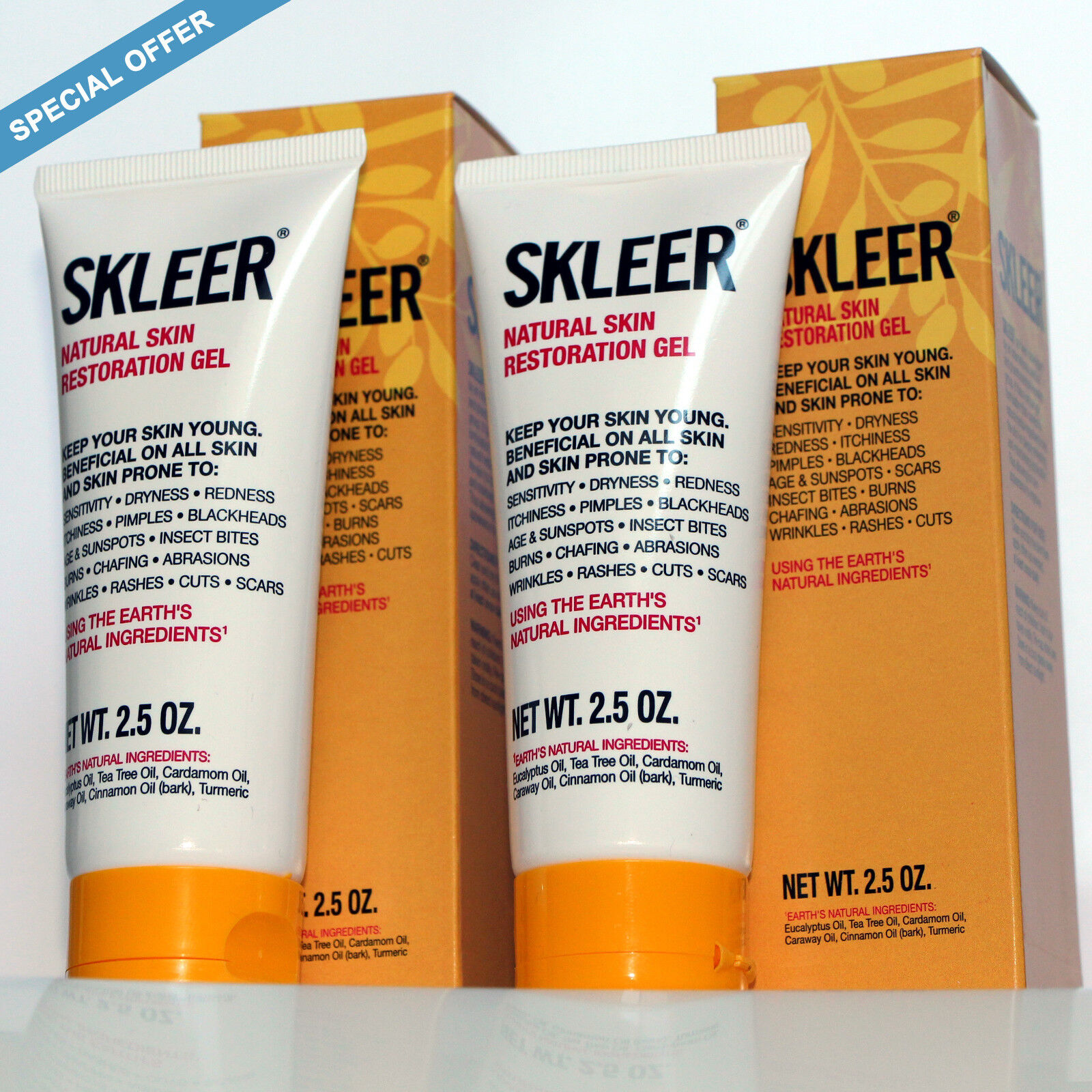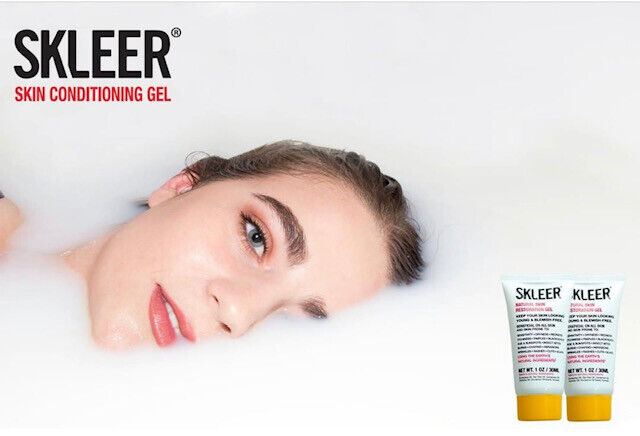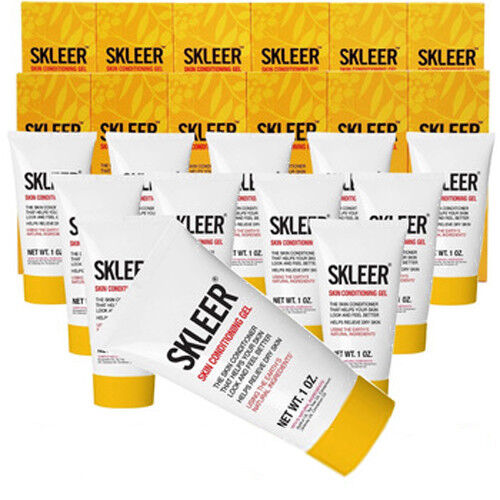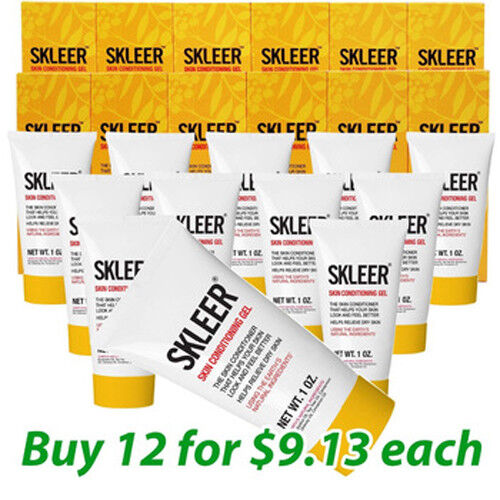 Item specifics
Condition:
New:

A brand-new, unused, unopened, undamaged item in its original packaging (where packaging is

... Read moreabout the condition
Country/Region of Manufacture:

South Africa

Brand:

Skleer

Formulation:

Gel

Features:

Alcohol-Free, All Natural Ingredients, Cruelty-free/No Animal Testing
The Best Insect Relief and Treatment for instant soothing of the Skin
"Nothing Relieves Itchiness Quicker"
Skleer: Made in South Africa. Works Magic on Skin:Acne, Scars, Rashes, Redness, Itchy, Mosquito, Flea and Chigger Bites,Bee Stings or Dry Skin, Burns, Scrapes, Dark Spots, made from LocallyHarvested all natural Tea Tree, Eucalyptus,Cardamom, Cinnamon amp;Carraway oils.
About the Product
ALLIN ONE SKIN CORRECTIVE- SKLEER can be used on a number of skinproblems, such as pimples amp; blackheads, sun amp; age spots, burns,cuts amp; grazes, pockmarks, insect stings amp; bites, and flaky amp;itchy skin. It's also great after waxing and tattoos!

SKINCONFIDENCE WITH ANY SKIN TYPE- SKLEER is formulated to work with allskin types, including dry, sensitive, oily, and acne-prone, as well asskin with dermatitis or eczema.

MADEWITH EARTH'S NATURAL INGREDIENTS - Essential oils of Eucalyptus, TeaTree, Cardamom, Caraway, and Cinnamon work to soothe, heal, clarify, andprotect your skin.

PATENTPENDING GEL FORMULA - Quick-absorbing gel draws herbal actives into thelower layers of the skin for maximum nourishment, leaving no greasy orsticky residue.

NOADDED ACIDS OR ALKALIS; NO PARABENS; NOT TESTED ON ANIMALS - Unlikeother products that make similar claims, SKLEER doesn't contain acids oralkalis that unbalance, dry out, or damage the skin
Product Description
SKLEER MAGIC: SKLEER'S magic comes from the effects of itscarefully chosen natural essential oils, which tone, intensely hydrate,and support the skin's natural ability to heal. Its specially formulated gel transports these oils down into the skin's deeper layers, where they can work their wonders. ACTIVE INGREDIENTS AND WHY THEY WORK: -EUCALYPTUS OIL- EucalyptusOil has anti-inflammatory, decongestant, deodorant, antiseptic,antibacterial, and stimulating qualities. It is soothing to grazes,cuts, burns, abrasions, insect bites and stings. - TEA TREE OIL- TeaTree Oil is a powerful antibacterial, antiviral, antifungal,antiseptic, and sudorific essential oil. It helps wounds heal quickly.It also promotes the removal of toxins, excess water, and salts from thebody, while cleaning the pores. This helps prevent new blemishes fromdeveloping. - CARDAMOM OIL- Cardamom Oil is rich invitamins such as niacin, pyridoxine, riboflavin, thiamine, vitamin A,vitamin C, and minerals. It has been used for millennia to fightinfections, and cardamom oil has been shown to inhibit the growth andspread of many microbes. - CARAWAY OIL- Caraway Oilis an antihistaminic, antiseptic, disinfectant, and tonic. It can beamazingly effective as an anti-inflammatory by neutralizing the effectsof histamine. Its tonic effect helps brighten the skin. - CINNAMON OIL- Cinnamon Oil has antifungal, antibacterial, antiviral and antiseptic properties, and is active in treating external infections. THIS ADDS UP TO: An all-in-one cosmetic for all skin types. Essential oils penetrate anddeeply moisturize while supporting your skin's innate ability to heal.Glow from the inside out with Skleer!
•
What can I use SKLEER Natural Skin Restoration Gel for?
The real question is, what can't you use it for? We've been making SKLEER for over five years, and our reliablecustomers keep astounding us with new inspired uses. This fairy-tale all-purpose, all natural skin gel is the decisive multi-purpose gel. It can be used to improve the appearance of scars, burn and wound relief, calming skin redness, as an itch eraser, for the instant relief of insect bites and stings and acne treatment all in one! SKLEER is made withjust essential oils, tea tree, cardamom, eucalyptus, cinnamon and caraway oils. On the market since 2012, this nourishing,moisture rich gel does not contain additives, fragrances, parabens orGMO ingredients, and is not tested on animals. The curing properties ofits all-natural ingredients list help to soothe dry and flaky skin,reduces the formation of fine lines, leaving the skin feeling nourished,providing relief and supporting the skin's natural healing process. This gel is loved by everybody calling it their favourite all natural skin care product!! We'veeven heard from veterinarians who use it on pets after surgery. If youthink you've got a unique use, head over to our facebook.com/skleer ortwitter.com/skleer and let everyone know about it!•
How should I apply SKLEER?
Use as often as you like!SKLEER gel is a great environment for your skin, so the more you use it, the better it is.It can be used on the face or body.Clean and dry the skin, then apply often as needed.We recommend at a minimum using SKLEER twice a day, to keep your skin looking and feeling fresher,clearer and tighter.Apply it before using makeup or other creams!Always clean your skin first, then apply SKLEER, before you apply makeup or other creams.
•Is SKLEER safe to use on my baby?
SKLEER is totally safe to use on babies and toddlers. We've heard from mothers who use SKLEER for their babies nappyrash and cradle cap, and on their own stretch marks and crackednipples. However, as with any skin care productplease consult yourchild's paediatrician before use.•I've heard that SKLEER Natural Skin Restoration Gel can treat eczema? Is that true?Every day in every way, we hear from customers who have seen unbelievable results using SKLEER on their eczema,psoriasis and other skin ailments. SKLEER is not a medicine and we make no medical claims for the product. But weencourageyou to read some of the testimonials on our website. We also offer a 100%money back guarantee so you can try SKLEER risk free and see how itworks for you.
•Does SKLEER work on acne?
There isa lot of debate about whether to use oil-based or oil-free products onacne. A popular belief is that using oil-based products on your skincauses your body to stop producing oils, and results in smooth, clearskin. The testimonials from our customers indicate that SKLEER isvery effective in treating acne and some acne scarring, but we do notclaim that SKLEER is a treatment for acne
•Is SKLEER non-comedogenic?
The comedogenicity of a product refers to the likelihood that it will cause acne. It is measured of a 0-5 scale. We havenottested the comedogenicity of the product, but many of our customers useit for treating acne and acne scarring, so it is safe to assume it isvery low. For some background, principal ingredients are essential oilsnamely, Tea Tree, Carraway, Cardamon, Cinnamon and Eucalyptus Oils. These are rated as a 2 on the scale of comedogenicity; essential oils fall between 0-2, depending upon several factors. All of the other ingredients are at 0
•Where is your product made?
Every tube of SKLEER is hand crafted by our company in the South Africa.
•Do you test on animals?
We do not, and never have or will, test on animals.
The Best Insect bite Relief and Treatment for instant soothing o